RAPID Slit Seal, 96 well plate seal
Instant Self Closing Seal
The RAPID Slit Seal is a resistant, instant self-closing 96-well plate seal.  The adhesive-free, pre-cut slits made of silicone and PET allows easy insertion and withdrawal of pipette tips and sampling needles without catching and dragging. The RAPID Slit Seal is proven to prevent solvent evaporation and cross-contamination. Acrylic-based adhesive is not above wells to prevent sample leaching. Seal can be easily applied and removed. Suggested applications include automated pipetting and liquid handling, SPE, HPLC, LC/MS, cell culturing and ADME.
Any questions?  Here are our answers to the most commonly raised questions.
"We run quite a lot of samples with our mass spec, which is why some people in our lab prefer to use the autosampler plate for the samples so that they can just run 96 samples in one sitting…The plate seals are working perfectly for our application."
Danica-Mae Manalo, Proteomics Lab, Cedars-Sinai Medical Center
Features
Self-closes instantly
No cross-contamination between wells
Allows next day analysis
No adhesive on well spots
Pipette tips insert easily with less friction
Reduce solvent evaporation
Applications
Automated Single Molecule Imaging
Cell Culturing
BioChemical Assays
Incubation
Vortex
Automated Pipetting and Liquid
Handling
SPE
HPLC and LC/MS
ADME
DNA Extraction
Specifications
Size: 80 mm x 122 mm

(96-well format)

Material: PET, Silicone
Adhesive: Acrylic based (no adhesive over well spots)
Functional temperature range: -80°C to +100°C
No PCR inhibition
If DNA-free certification is needed, please contact us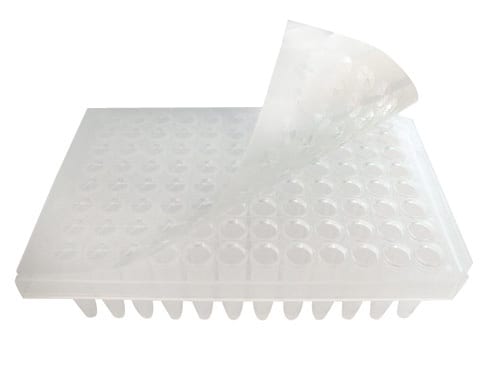 Data Analysis Sheet
AirTightness to Acetonitrile and Water
Differences from Silicone Mats:
Pre-cut slits open easily, and PET layer reduces friction for very easy handling.
Lower cost than silicone mats.
Very Effective at Preventing Evaporation:
After 22 hours, 95% of 150 µl water will remain at 37°C
After 22 hours, 95% of 150 µl of Acetonitrile will remain at 4°C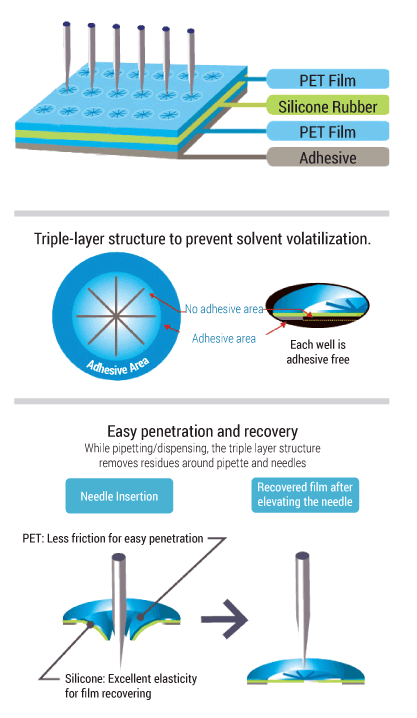 Determination of the alcohol biomarker phosphatidylethanol 16:0/18:1 and 33 compounds from eight different drug classes in whole blood by LC-MS/MS.
Benedicte Jørgenrud , Eline Skadberg , Julio de Carvalho Ponce , Håvard Furuhaugen , Thomas Berg
Journal of Pharmacological and Toxicological Methods. 24 October 2020, 106939 
————————————————————————————————————————————————————————————————————————–
Interested in other publications?  You can read them from here!
Testimonials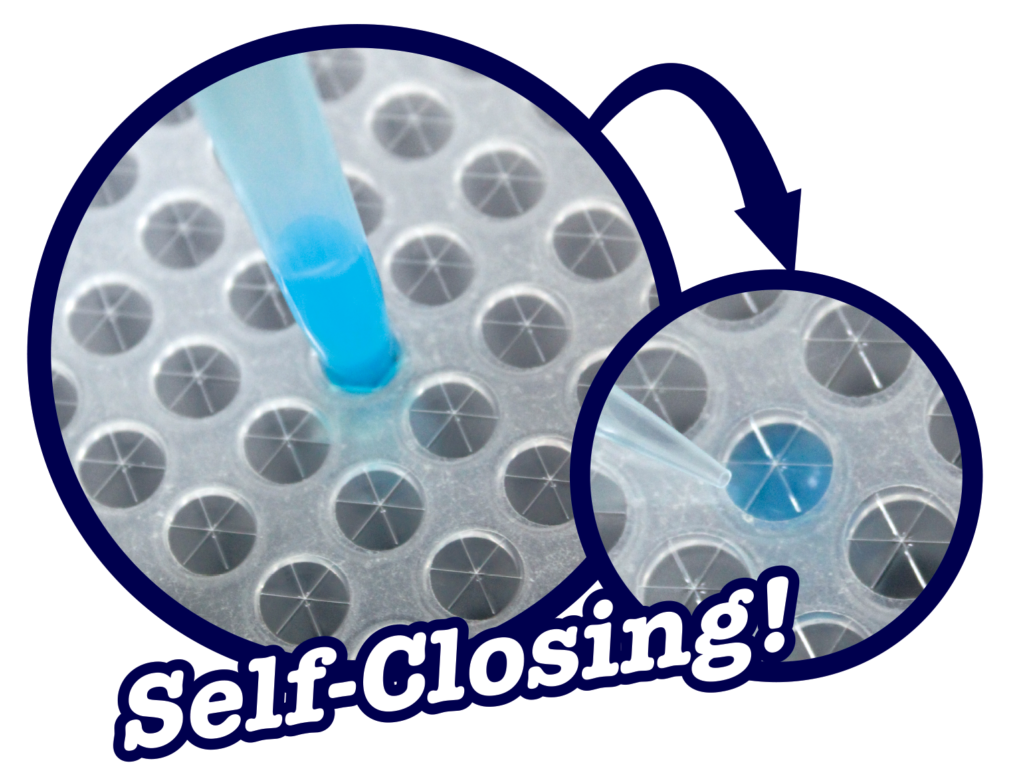 the researcher from one big pharmaceutical company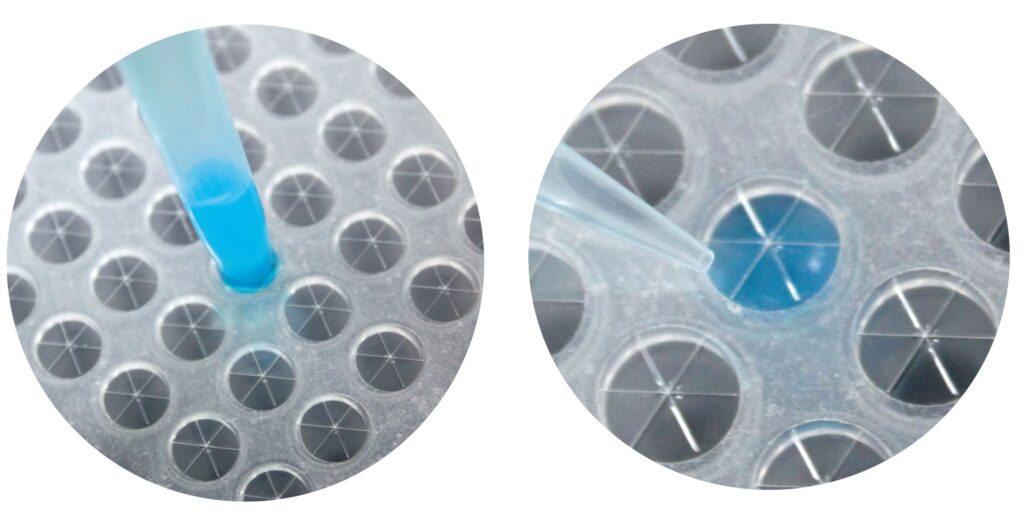 Mr.K
Pharmacokinetics in pharmaceutical company
Any questions?  Here are our answers to the most commonly raised questions.