RAPID EPS
Easy Piercing Plate Seal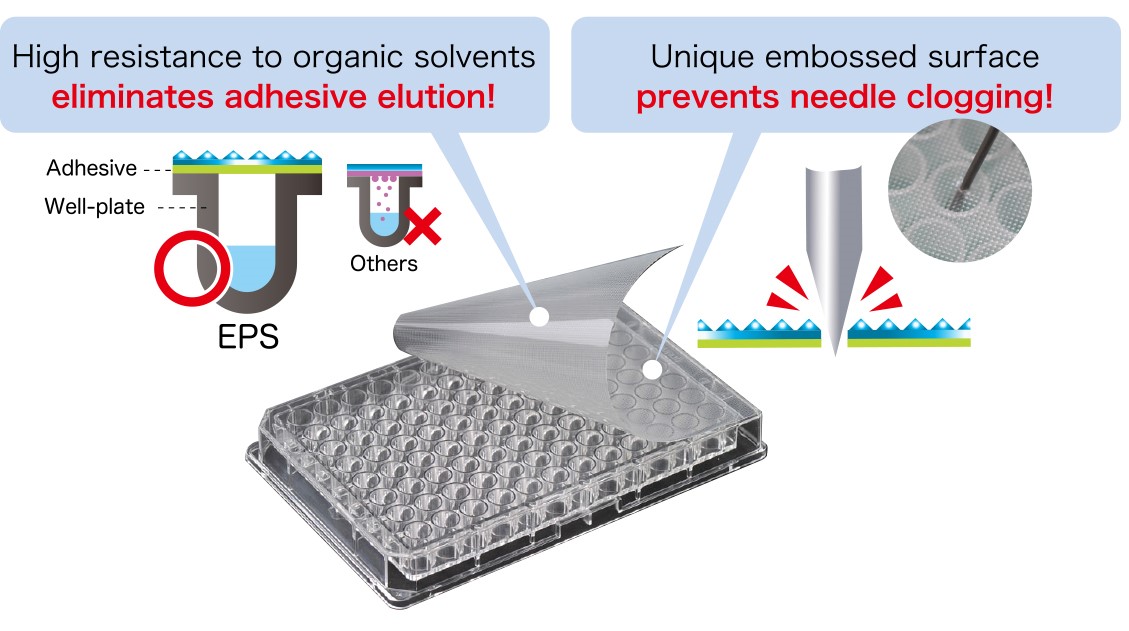 Request for QUOTATION and/or FREE SAMPLE!
Sister Product:RAPID Slit Seal
(instant self-closing 96 well plate seal)
The RAPID EPS (Easy Piercing Seal) punctures easily to prevent needle clogging or damage. In addition, no adhesive residues are left on the plate or injector needle. The RAPID EPS plate seal is made of polyolefin and is highly resistant to organic solvents. Some suggested applications are HPLC and LC/MS.
High resistance to organic solvents such as DMSO, Acetonitrile, and Methanol.
Embossed design pierces easily to prevent needle clogging or damage.
Works with 96, 384, and 1536 well plates.
Airtight sealing between -80°C and 80°C.
Adhesive does not remain on the plate after peeling off.
HPLC users who have experienced needle blockage and adhesive residue on the needle surface of the autosampler.
LC/MS users who have experienced background peaks during high sensitivity analysis due to degradation and elution of adhesive.
Researchers who seek easily pierced seals with needles or syringes.
Size: 80 mm x 122 mm

Material: Polyolefin + synthetic adhesive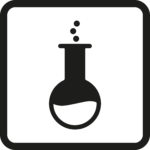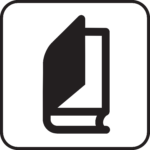 Publications
Metabolomic profiles of metformin in breast cancer survivors: a pooled analysis of plasmas from two randomized placebo-controlled trials
Federica Bellerba, Anastasia Chrysovalantou Chatziioannou, Paniz Jasbi, Nivonirina Robinot, Pekka Keski-Rahkonen, Amarine Trolat, Béatrice Vozar, Sheri J. Hartman, Augustin Scalbert, Bernardo Bonanni, Harriet Johansson, Dorothy D. Sears & Sara Gandini
Journal of Translational Medicine volume 20, Article number: 629 (2022)
Interested in other publications?  You can read them from here!
Testimonials