8-channel Evaporator for microtubes-
Smart Evaporator™ MT8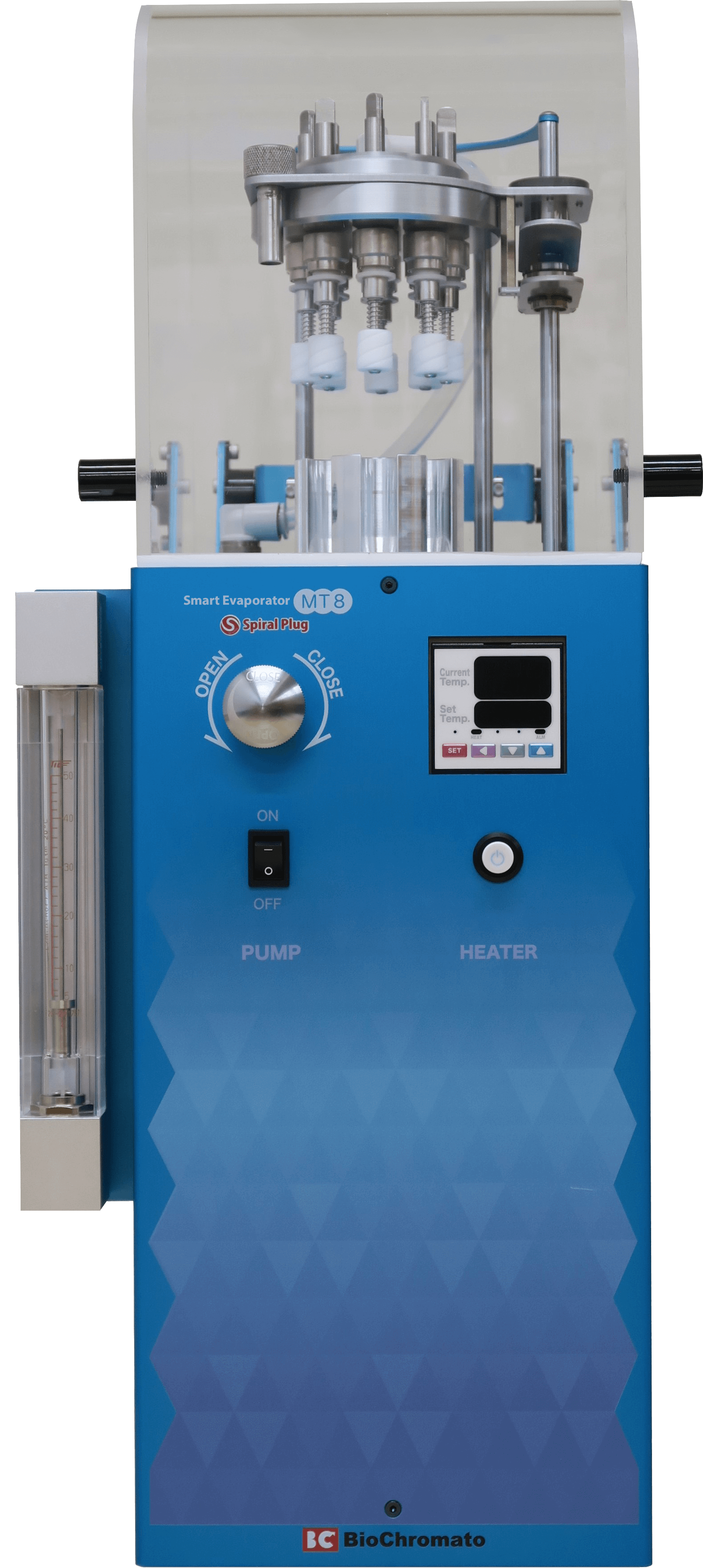 Faster evaporation with microtubes
using Spiral Plug™ E-series
- VVC(Vacuum vortext concentration) method prevents bumping.
- Cylindrical shape to fit with microtube aperture.
- 3 helix slits reduce instance of sample escaping.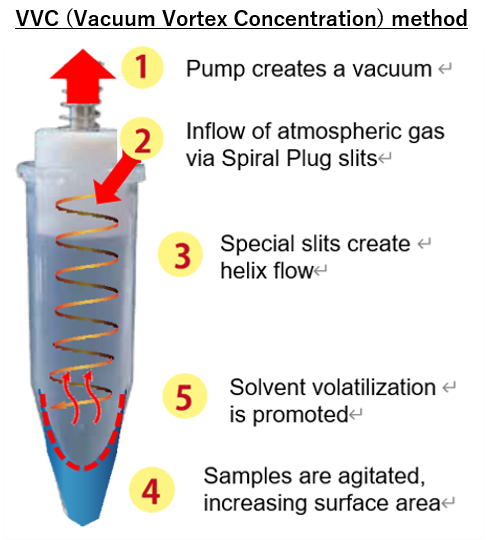 Comparison of evaporation time:
Spiral Plug against conventional methods
Test methods:0.1ml of water prepared in a 1.5mL microtube was evaporated to dryness, under room temperature. The remaining water amount was measured intermittently by its weight.
・BioChromato Spiral Plug E1
    with dry air, flow rate per a tube at 5L/min, n=8
・Company A's Nitrogen Evaporator
    with dry nitrogen, flow rate per a tube at 0.3L/min, n=6
・Comopany B's Centrifugal Evaporator
    Vacuumed to -0.1MPa gauge n=8
Results:
Evaporation time by Spiral Plug took only 1/5 of the other methods.

S

Sets

Set Name /

Components

MT8 Starter Set (E1) / CEB8CL-AQ, CEB8CL-VH-E1, SP-E1 x 8

Set Name /

Components

MT8 Starter Set (E2) / CEB8CL-AQ, CEB8CL-VH-E2, SP-E2 x 8
Main Unit Specifications
Main Unit






Main Unit Name

 Smart Evaporator MT8

Catalog Code

 CEB8CL-AQ

Heater shape & size 

 Round shape φ 68.5

Gas Purge

 OK 

Heater temperature range

   Room temperature to 60 ℃

Size of container

 

1.5/5.0mL microtube (designed using Eppendorf products as standard)

Color

 1 color (Aqua)

Size (mm)

 W188 (252) mm x D255 (304) mm x H585 mm

Weight

 11.3 kg (excluding attachments)

Pump

 Contained within main unit

Flow

 Max. 60 L/min.

Power Source

 Single phase 100 V




 *A transformer must be used in some areas. The models for other voltages will be available in the future.
Optional Items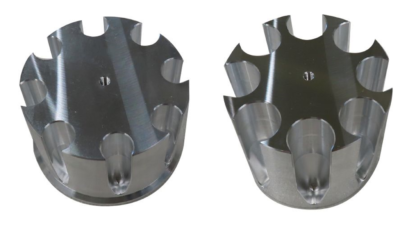 Vial Holder
Available in 2 sizes
(for supplement / replacement)