The self-closing RAPID Slit Seal is ideal for preventing sample volatilization. Even samples measured on Friday
can be re-measured on Monday.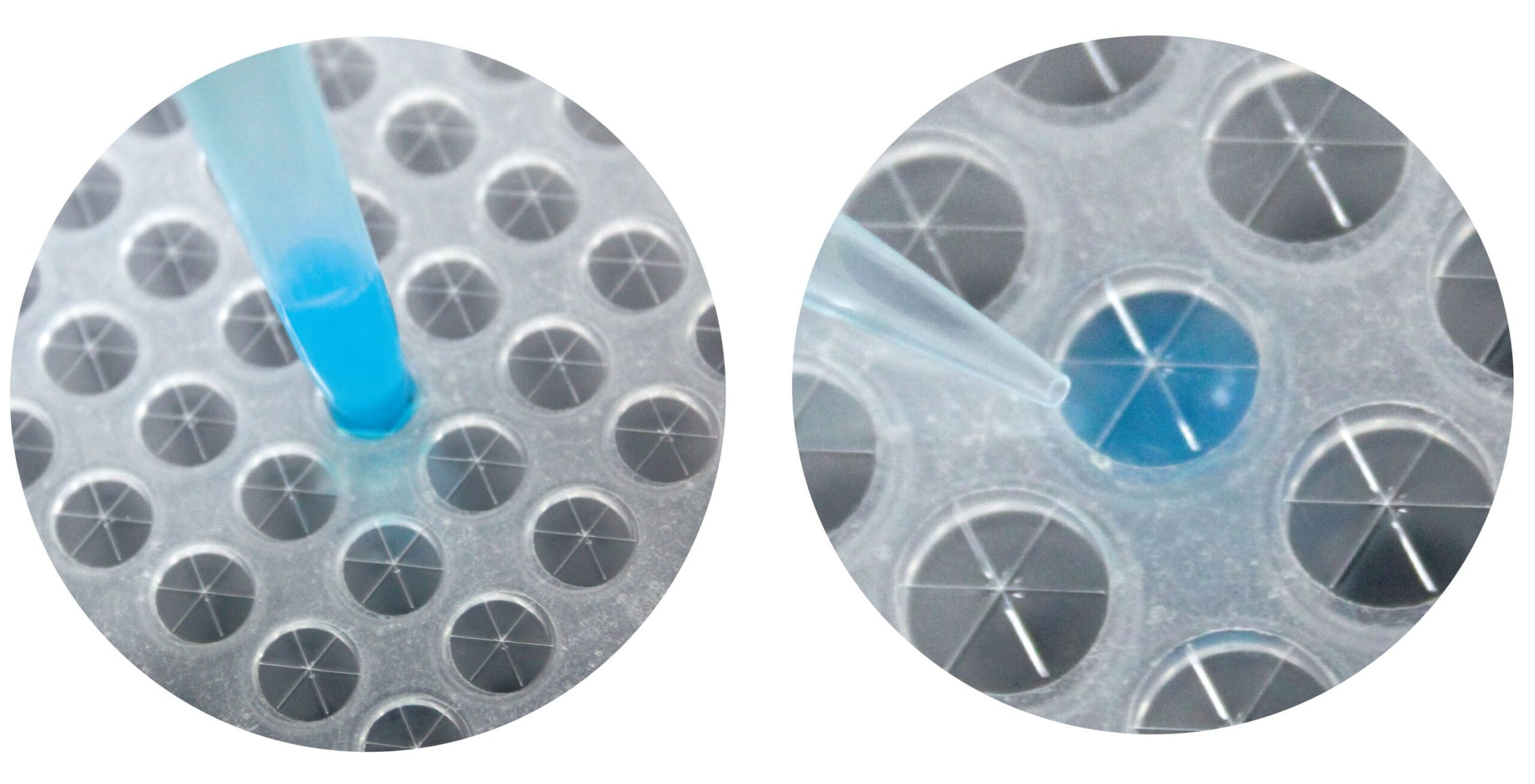 We had the interview with the researcher, Mr.K using our RAPID Slit Seal.
Interviewee:

Mr.K working in pharmacokinetics in one pharmaceutical company
What is your pharmacokinetics team mainly working on?
Our team works for the medical drug business, and is mainly conducting research to develop the new drugs with high originality.
Exactly how do you use our product?
We use your plate seal with the Agilent's auto-sampler to process the in-house analysis request.
Can you tell me the process in details with auto-sampler?
The sample is arranged, filtered and then transferred to the plate. The plate is then processed by the auto-sampler.
Right. The injection hole on plate seal closes after the injection, so this is ideal for re-measurement after stored in the auto-sampler.
That feature lets you re-measure the sample. How long do you leave the sample before processing to the re-measurement?
It depends on the number of samples or what the samples are for, but if I leave the 300μl acetonitrile at 4℃ on Friday then it's not volatized on the next Monday so I can restart the measurement. That's the most attractive feature of the RAPID Slit Seal.
Appreciated to know that. Did you use the other plate seals from other manufacturers before our RAPID Slit Seal?
No. I was using the Silicon Mat.
The Silicon Mat also works well with injection, but it was expensive. It also needs to be washed for reuse so the contamination was concerned. We use the biological samples like blood, so the disposable plate seal's been less-burden and as a result inexpensive.
■ Cost comparison between Silicon Mat (washed for 5 times to reuse) and RAPID Slit Seal

So if you have more numbers of washes, then you can eliminate the cost but that will increase the contamination risk. So are you not using the Silicon Mat anymore?
No, completely switched to the plate seal. So now we use only your products, RAPID Slit Seal and RAPID EPS. After the sample adjustment and transfer, RAPID EPS is used for sealing to avoid contamination and volatilization.
Thank you for using both. How does your team control the stock?
Around the 10 members in our team use your plate seals, and stocks are kept under the controlled temperature. We usually keep our stock in the reagent shelf, and the inventory is always in the laboratory.
I could tell how our products have been useful for your team.
Thank you for having valuable stories today.
Summary
For the medical drug development, Mr.K studying about pharmacokinetics, has always felt the risk of contamination from handling biological samples such as blood.
The RAPID EPS is not used for the injection application, but is applied on the plates for sealing and preserving samples in the wells, and then the analysis is carried out separately with the RAPID Slit Seal.
The conventional Silicon Mat is washed for around 5 times and used repeatedly, but as the number of samples increases, he's started to use the 96-well plate and the disposable plate seals to avoid contamination risk. It's been honored for us to receive the good feedbacks from our customer. We hope to keep the good corporation. (interviewer: Kikuchi)
■Click here for more about "RAPID Slit Seal"
■Click here for more about "RAPID EPS"