BioChromato at ACS 2016 in Philadelphia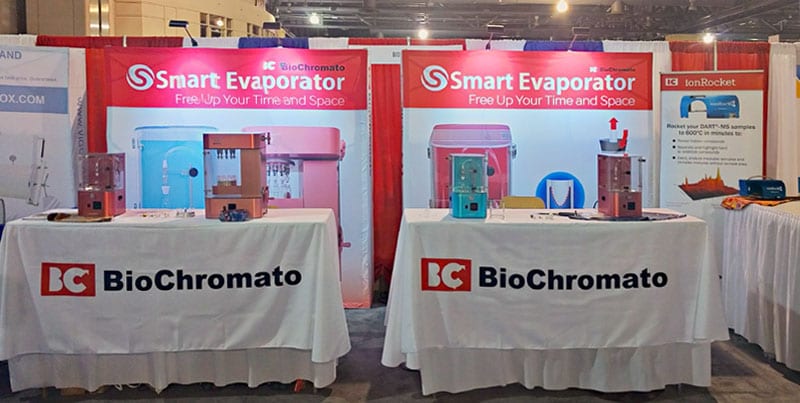 BioChromato exhibited at ACS 2016 in Philadelphia this past August 21-25. We had a great show with a steady traffic of Chemists.
Our lab consumables (RAPID EPS and RAPID Slit Seal) were on display. As well as our newest Mass spectrometry products, the ionRocket and Volatimeship. However, the star of the show was our Smart Evaporator (C1 and C10).
The Charm of the Smart Evaporator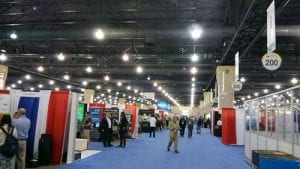 We had many interesting and great conversations with many chemists from both industry and academia. We talked about the work they are doing and we discussed how our products may ease their work. We learned a lot from them.
Several of the chemists we spoke to are working in radiochemistry working with hazardous radioactive substances. The small size of the C1 impressed them as well as the ability to work inside a hot cell.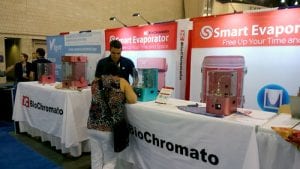 We also spoke to other chemists in medicinal chemistry working with small vials. They want to concentrate directly in their own sample vials. The C1 Smart Evaporator would be a great benefit for these researchers because the C1 allows direct concentrating in vials.
For synthetic organic chemists, being able to evaporate bump free is a major benefit. We heard a story about a 6 step synthesis process that resulted in a complete loss due to bumping caused by a Rotary Evaporator. A whole month's work gone to waste.
We were also visited by many colleagues of happy customers that referred them to us. We continue to impress with its ability to evaporate bump free. Thereby reducing the risk of losing their material.
The Multi Channel Smart Evaporator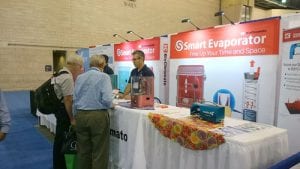 We had the Smart Evaporator C10 on display. People were able to see the multi-channel system. Their major takeaway: cross-contamination free between samples due to the vacuum technology.
There is also great interest in the C10 from teaching labs. Often, students are working on the same synthesis step and they have to fight over the only functioning Rotary Evaporator. Evaporating 10 samples at a time will reduce this bottleneck.
Thanks to everyone that stopped by. For those that were not able, we look forward to a conversation. Please feel free to contact us to learn more about how we can help streamline your research process.