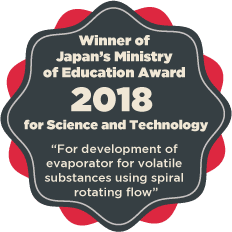 Smart Evaporator
The Easy Way to Concentrate Your Precious Samples
"The Smart Evaporator allows me to concentrate my samples into vials in less time with no mess—even DMSO and DMF. Very convenient!"
"The Smart Evaporator is perfect for small samples, this frees up our larger apparatuses for high throughput work. I have found it especially useful for recovering material from d6-DMSO NMR samples to prepare for other forms of analysis."
Dr. Tioga Martin
"I appreciate the Smart Evaporator's ability to concentrate directly in my 2 mL sample vials bump free."
Takeo Kurata
"The Smart Evaporator has been useful for evaporating NMP. It is small and space-saving, so we can put it in a hot cell. I'm fully satisfied with the evaporation speed."
Mr. Hiroshi Yamaguchi
"The Smart Evaporator is effective at concentrating and drying samples in vials and centrifuge tubes."
Professor Takuya Kumamoto
Department of Pharmaceutical Sciences Organic Chemistry, Musashino University.
"Everybody in the lab likes to use it. It saves us a lot of time!"
Biotech company in Sunnyvale, CA
"It worked perfectly!"
FDA lab in Cincinnati, OH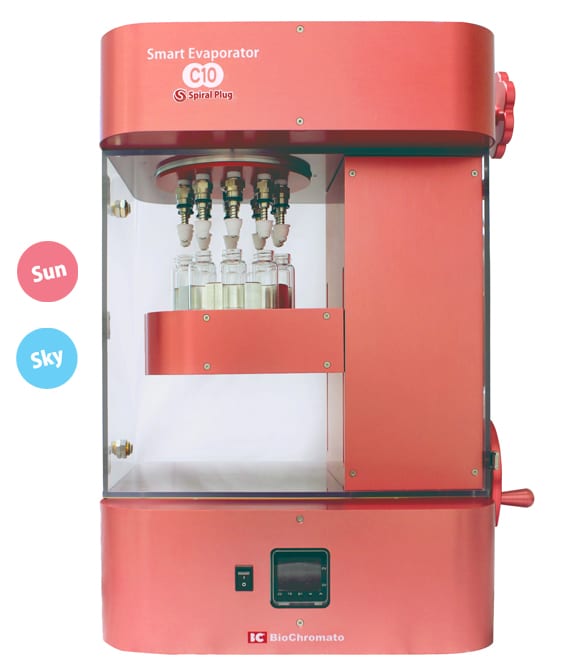 Bump Free
Spiral Plugs with vacuum-assisted vortex can prevent bumping by eliminating high vacuum state and generate a spiral air flow to stir whole samples.
DMSO & DMF Concentrator
Unique spiral air flow concentration enables efficient evaporation of high boiling temperature solvents such as DMSO and DMF.
Maximize Your Time
Can evaporate up to 10 samples at the same time. No requirement of sample transfers eliminates the risk of cross-contamination or sample loss, and saves you time.
Compatible With Various Sample Vials
Tapered spiral plugs, and vial holders are compatible with many different sample vials.
Smart Evaporator Technologies

Evaporate with zero risk of bumping or splashing.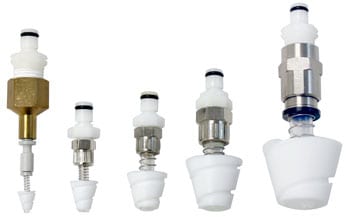 Chemically resistant PTFE spiral plugs accommodates nearly any vial.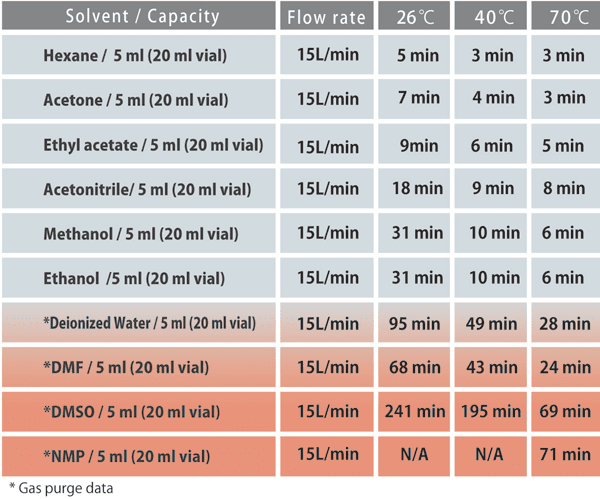 Quickly evaporate high boiling point solvents, such as DMSO, NMP, or even water.
Temperature Control, Heating Block