Organic Chemistry Symposium at UC Davis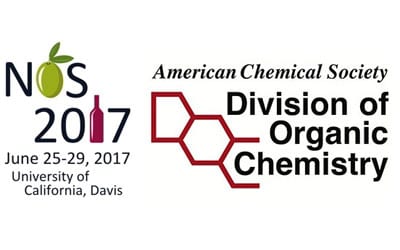 BioChromato was delighted to attend the 2017 biennial National Organic Chemistry Symposium held on the beautiful UC Davis campus in sunny California. The 4 day conference was a wonderful opportunity to meet with speakers, poster presenters, and other attendees in the exhibit hall where the Smart Evaporator was on display. Researchers were very excited about the Smart Evaporator and the ability to evaporate small volumes bump free directly in any sample vial.

While at UC Davis, we were privileged to take a tour of the Robert Mondavi Institute for Wine and Food Science including the campus vineyard, the LEED Platinum winery for teaching and research, the UC Davis Brewery, and learned about the chemistry of beer making at the sensory theater from an interactive presentation by Prof. Charlie Bamforth.