Evaporation Solutions at ACS 2019 in San Diego 8/25 – 27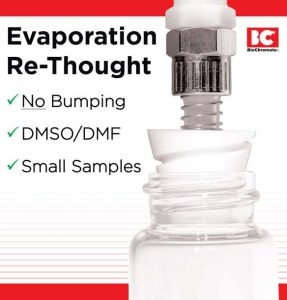 BioChromato will be exhibiting evaporation solutions with Smart Evaporator at the upcoming American Chemical Society's National Meeting from August 25 to August 27 in San Diego, CA.
Evaporation experts will be present to help solve common evaporation and sample concentration issues, including:
Bumping
Working with DMSO / DMF
Concentrating small samples
Attendees will have the opportunity to view the Smart Evaporator and ask questions on its Vacuum Vortex Evaporation technology, that is designed to completely eliminate bumping, working with DMSO/DMF and concentrating small samples, even with high evaporation solvents and the smallest volumes.
Take advantage of this opportunity and view exhibit details and schedule a consultation at ACS.
Looking forward to seeing you there!