Convenient fractionation of
polyphenol ingredient from green tea
【Keyword】 Japanese sake ethanol recovery rate improvement fractionation Conveni-Prep 
Introduction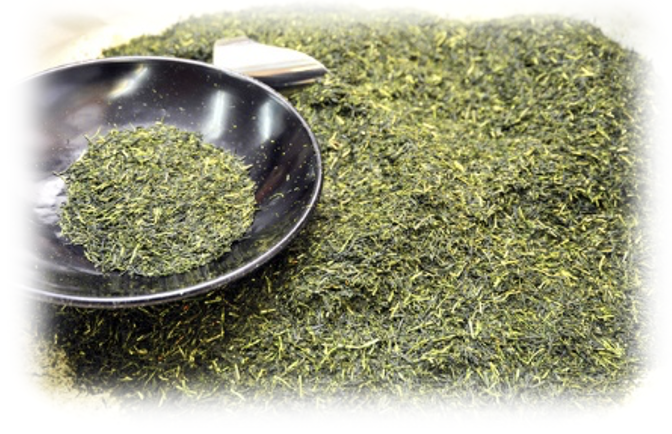 Polyphenols have a wide variety of effects such as antioxidant, anti-fatigue, and deodorizing .
Solid phase extraction is often used to obtain the polyphenol fractions when discovering these
active ingredient or evaluating the activities from foods.
By using a fractionation and refining system "Conveni-Prep" with VVC method* ,which is
patented technology , it was possible to obtain a polyphenol fraction of tens of mg easily and
quickly.
*Vacuum Vortex Concentration : VVC, Fig.2
Feature of Conveni-Prep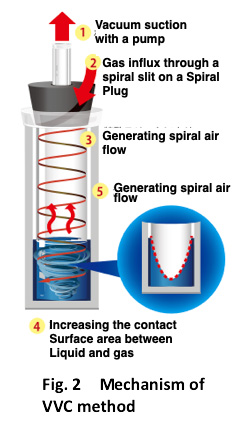 A fractionation system using the patented VVC method technology; possible to concentrate and dry the fractionated sample in one device.
As a 60 mL reservoir is used for the sample introduction, almost 50 mL of sample solution can be processed at one time.
Discharging by a vacuum pump make the fraction works easier even with a large volume reservoir.
Adsorbent is not prefilled and can be filled only the necessary amount at the time of use; fractionation cost can be saved.
As the sample and the adsorbent can be stirred at the time of sample adsorption, the recovery rate of the sample with a slow adsorption rate can be improved.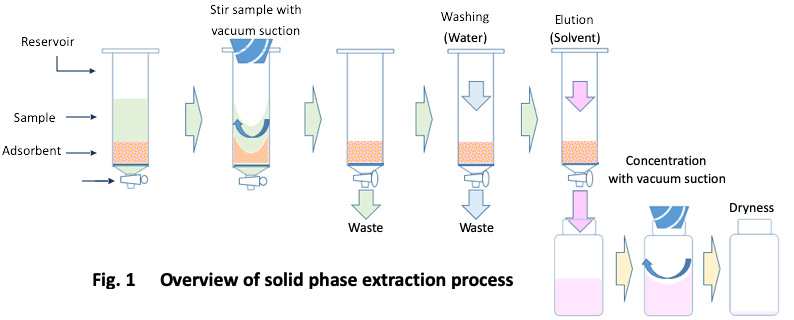 Sample
・Green tea in a plastic bottle
Experiment
<Basic operation>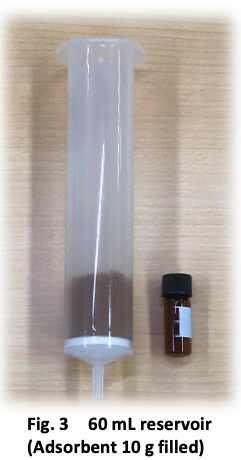 Add 10 g of aromatic synthetic adsorbent to the reservoir and perform conditioning with methanol.
After adding 20 mL of sample to the reservoir, discharge the sample.
Add 20 mL of water to the reservoir and wash the adsorbent.
Add 15 mL of methanol to the reservoir and extract the polyphenol fraction (receive in a vial).
Concentrate vortex by suction while maintaining the extract solution in the vial at 50 °C.
* The fraction extracted from green tea by the above operation was designated as "polyphenol fraction".
<Evaluations>
① Linearity of the adsorpted  amount of polyphenol fraction
In order to evaluate the adsorbance ability of the adsorbent, the amount of the polyphenol fraction
when the sample amounts are 10 to 40 mL were confirmed .
②Repetitive use evaluation of adsorbent
The polyphenol fraction amount was confirmed when the adsorbent was repeatedly used.