Customer Challenges : Common Issues with Rotary Evaporators
Have you ever given up using DMSO, DMF, or water because of the time it takes to remove them?
01
The fear of 'bumping' during the evaporation often requires continuous monitoring of the rotary evaporator.
We do not want to lose valuable samples by bumping…
Solution 01
Smart Evaporator™ drastically reduces monitoring person-hours and time.
The Smart Evaporator™ employs a unique Spiral Plug design that keeps the vessel non-vacuumed. This design, coupled with gas flowing into the vessel, creates a spiral airflow, expanding the solvent's surface area for facilitating solvent removal. Tough solvents like water, DMSO, and DMF can also be removed safely without bumping risk.
02
Giving up on DMSO or DMF removal
I want to use DMSO or DMF, but it takes considerable time with Rotavap…
Solution 02
New solvent removal technology "VVC-Vacuum Vortex Concentration" realizes stable solvent removal.
The spiral airflow created by the unique Spiral Plug supports rapid solvent removal. Even difficult solvents such as water, DMSO, and DMF can be removed quickly.
03
Time-consuming to transfer between containers during the process
It's hard to transfer to another container, and sample loss is also a concern…
Solution 03
No need to transfer samples. Sample loss and cleaning time are reduced.
With the Smart Evaporator™, there's no need to transfer solvents to storage containers or microtubes. It's designed for flexibility, allowing the use of various containers for efficient solvent removal.
Interested in learning more?
Download our PDF document for all the details you need.
Download our PDF product information
The Smart Evaporator™ Principle
The Smart Evaporator™ features the world's first vacuum vortexing technology that agitates the sample solvent, increasing its surface area and accelerating the evaporation speed.
Vacuum Vortex Concentration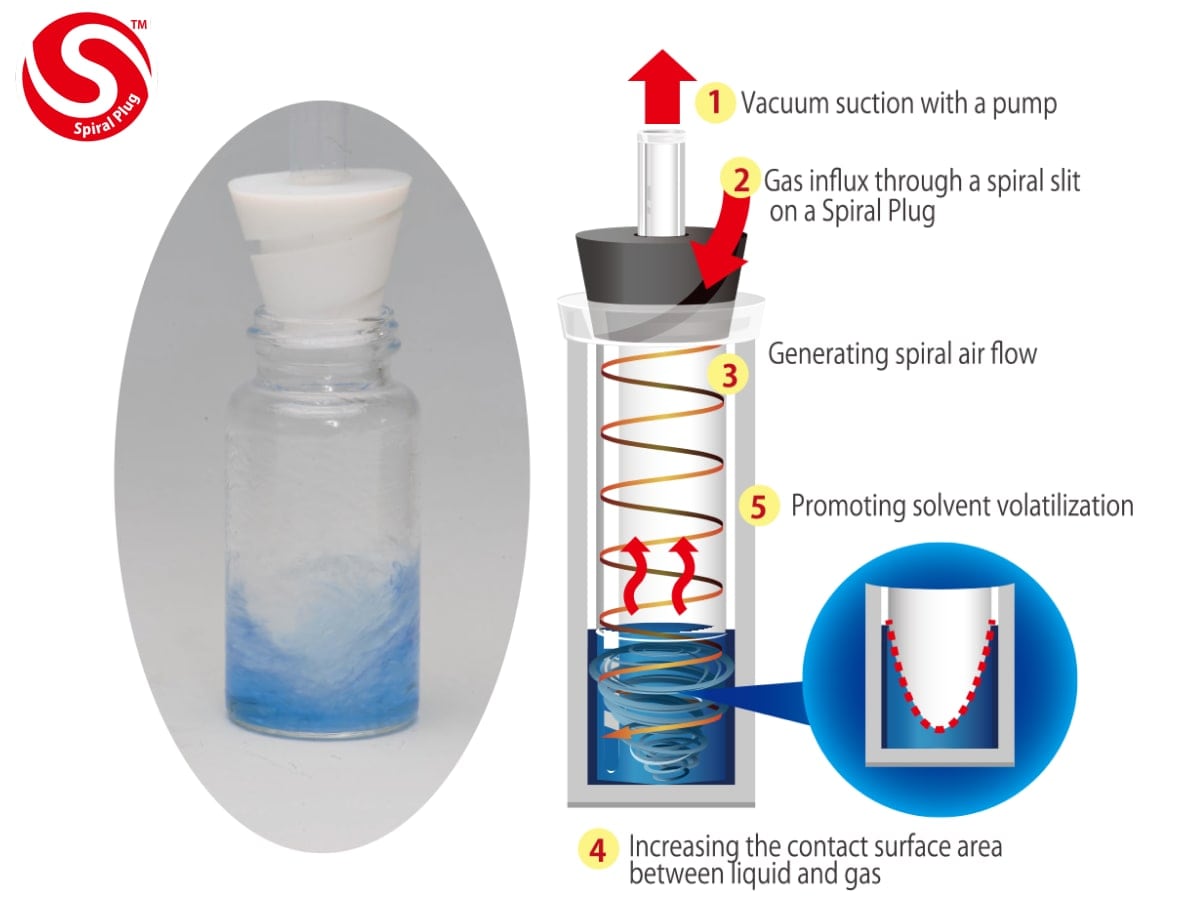 Principle of Vacuum Vortex Concentration
1

Vacuum suction with a pump

Vacuum suction is initiated by a vacuum pump in the same way as in conventional rotary evaporators.

2

Gas influx through a spiral slit on a Spiral Plug

The Spiral Plug has a special groove (slit) carved on it. When the vacuum pump starts suctioning, the gas from the surrounding air passes through the slit and flows into the container.

3

Generating spiral air flow

The inflowing gas spirals inside the vessel, creating an airflow inside the vessel.

4

Increasing the contact surface area between liquid and gas

Generated spiral air flow agitates the sample in the vessel. Then the surface area of the agitated sample increases.

5

Promoting solvent volatilization

This is a special technique in which volatilization is promoted by the increase of surface area caused by the spiral airflow.
Interested in learning more?
Download our PDF document for all the details you need.
Download our PDF product information
Evaporation Speed Chart
The Smart Evaporator™ evaporates a wide variety of solvents from low to high boiling points. Even high boiling point solvents that are difficult to remove with conventional rotary evaporators can be removed.
Solvent / 5mL

Suction Flow Rate

40°C

70°C
Hexane

15L/min

3min

3min

Acetone

15L/min

4min

3min

Ethyl acetate

15L/min

6min

5min

Acetonitrile

15L/min

9min

8min

Methanol

15L/min

10min

6min

Ethanol

15L/min

10min

6min

Water

29~30L/min

49min

28min

DMF

20~30L/min

43min

24min

DMSO

23~30L/min

195min

69min

NMP

25~30L/min

N/A

71min
Interested in learning more?
Download our PDF document for all the details you need.
Download our PDF product information
The Smart Evaporator™ Specifications
Here are the specifications for the Smart Evaporator™. Please note that the specifications provided here are for the single-sample model. We also offer multi-sample models with varying capabilities. For more detailed information, please download our official catalog and review its contents.
Product Name

Smart Evaporator C1

Heater shape & size

Circle shaped, φ69mm

Heater temperature range

Room temperature ~ 100°C

Gas Purge

〇

Inner mouth diameter of
compatible containers

φ4~32mm

Color

1 color (Sky)

Size (mm)

W220 x D227 x H382 (except protruded parts)

Weight

4.3kg

Operating environment

Temperature: 10℃~ 40°C Humidity: 20~80%
Interested in learning more?
Download our PDF document for all the details you need.
Download our PDF product information
Case Studies
A wide range of customers from universities to private companies uses our products.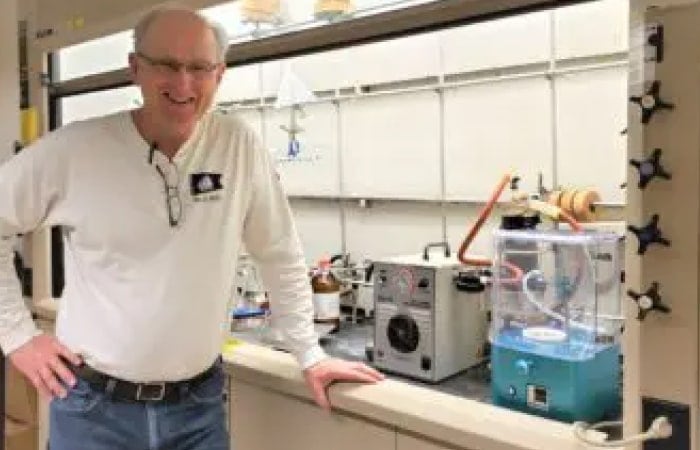 Case Study 01
Smart Evaporator C1 works remarkably. It has a potential to cope with significant unmet needs.
We needed to produce a chemical compound in DMSO-containing water, from which the compound has to be isolated as a dry powder. Technically DMSO removal is said as possible by lyophilization, however DMSO removal takes forever and incomplete. DMSO removal for practical time/scale is truly a significant unmet need from pharmaceutical aspect.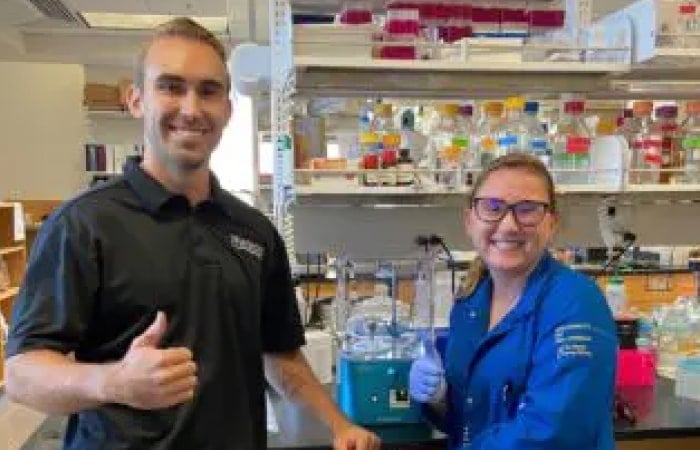 Case Study 02
The Smart Evaporator™ has cut down the time I produce product by 75%.
Before the Smart Evaporator™, from reaction to purified product could take 2 weeks. Then my 2-week timeline has been cut down to 4-5 days. This means I am producing faster, and thus, progressing science. I am eternally grateful for this device and all of the time it has saved me.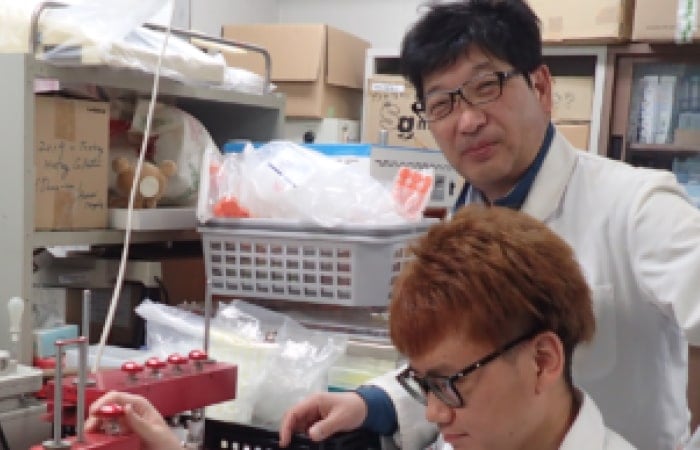 Case Study 03
Time reduced for concentration, drying and storage! Indispensable part of our laboratory to handle a large number of samples.
If the solvent is completely evaporated on concentration by a rotary evaporator, it will be difficult to process the sample when we try to transfer sample to a screw tube for concentration, drying, and storage, and the amount of sample recovery is further reduced. The Smart Evaporator™ is utilized to complete the concentration process due to its ease of sample concentration and drying operation.
Interested in learning more?
Download our PDF document for all the details you need.
Download our PDF product information
4 Steps to Introduction
We will propose the most suitable model for your specific application.
Step 01
Download the product information
No matter whether you have a product you are interested in or would like to discuss your current issues for the time being, please feel free to download the information from the website. We will contact you shortly.
Step 02
Meeting・Demonstration
Please tell us about your current issues. We will make the best proposal for you. We can also send you a demo unit as needed, allowing you to actually try it out for yourself.
Step 03
Quotation
We will provide a quotation for the most suitable model. If necessary, we will also guide you through our vacuum pump offerings.
Step 04
Ordering
Delivery time varies depending on the model, but is approximately a minimum of 2 weeks to 2 months.
*Depends on the region and situation.
FAQ
Here you will find answers to frequently asked questions from our customers.
Q1
How does the Smart Evaporator™ ensure a bump-free evaporation?
A
The Smart Evaporator™ is engineered to drastically minimize the risk of bumping. A unique groove embedded in the Spiral Plug's surface, in conjunction with a low vacuum maintained internally, prevents the pressure from dropping to a level that would cause the solvent to boil. Additionally, this groove facilitates the inflow of air, generating a spiral airflow which intensively stirs the sample. As a result, the bumping risk is significantly reduced.
Q2
What are the necessary preparations required to start the evaporation process?
A
There are several essential components needed to start the evaporation process. These include the sample container for evaporation, the vacuum pump, and the vacuum hoses. Once these elements are properly set up with the Smart Evaporator™, the system is ready for operation.
Q3
What types of containers are compatible with the Smart Evaporator™?
A
The Smart Evaporator™ can hold containers with an internal mouth diameter between 4-32mm and a maximum height of 120mm. To make things easier, it's suggested to use microtubes or vials, as this means you won't have to move samples from one container to another. Please note, the preparation of these containers is not included and should be prepared on your own.
Q4
Is it possible to perform evaporation under a nitrogen atmosphere with the Smart Evaporator™?
A
Yes, the Smart Evaporator™ can be gas-filled with nitrogen. However, a separate gas supply source must be prepared by the customer.
Request Information
You can download our comprehensive brochure,
which includes product features and use cases.
Download the free 3-minute
brochure today!
Request for Brochure
Product information for those considering our products can easily be downloaded.