Volatimeship
Volatile Compound Analysis for DART®-MS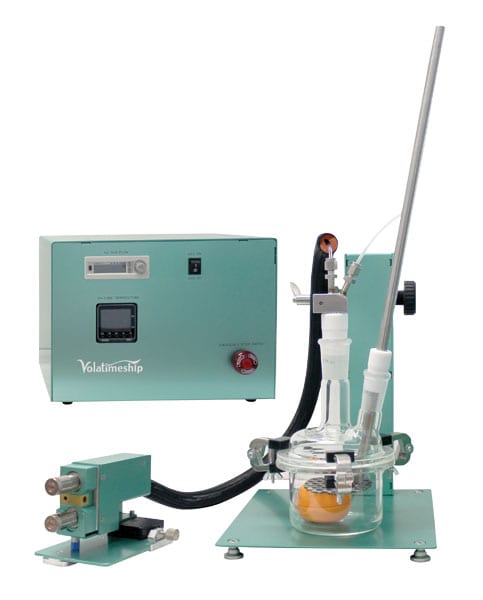 Food & Beverage

Cosmetics

Chemical Industry

Environment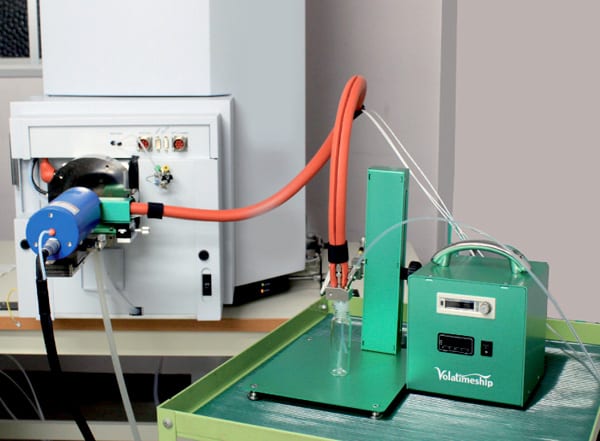 By measuring time-dependent changes in volatile compounds, users can measure flavor release phenomena.
Then Volatimeship supports the sensory evaluation.
Sample chambers are designed to accomodate processes (pouring, melting, spraying) which shape the release of volatile compounds.
Users get time resolved mass spectra which correspond to real life conditions for sensory detection of aerosols.
US Patent 9,570,278
Volatimeship DART®-MS System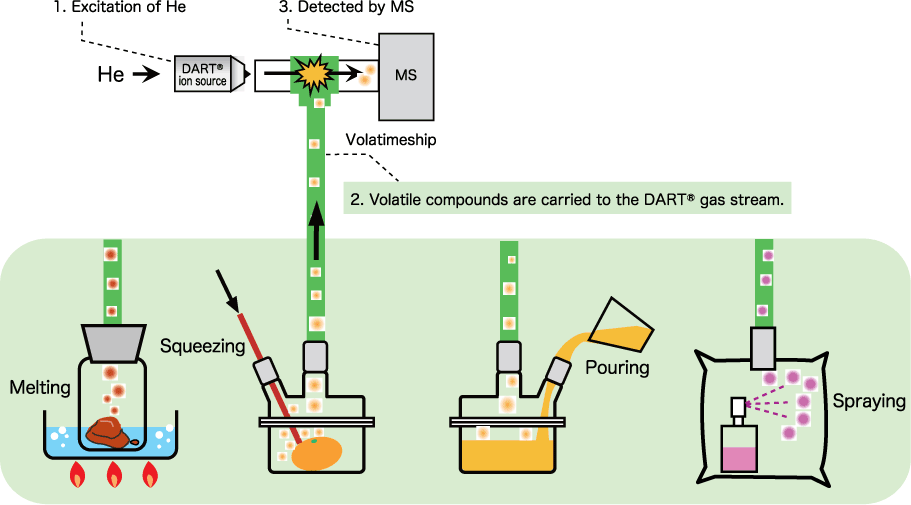 Analysis Applications
Application Note:
Measurement of flavor components in spearmint chocolate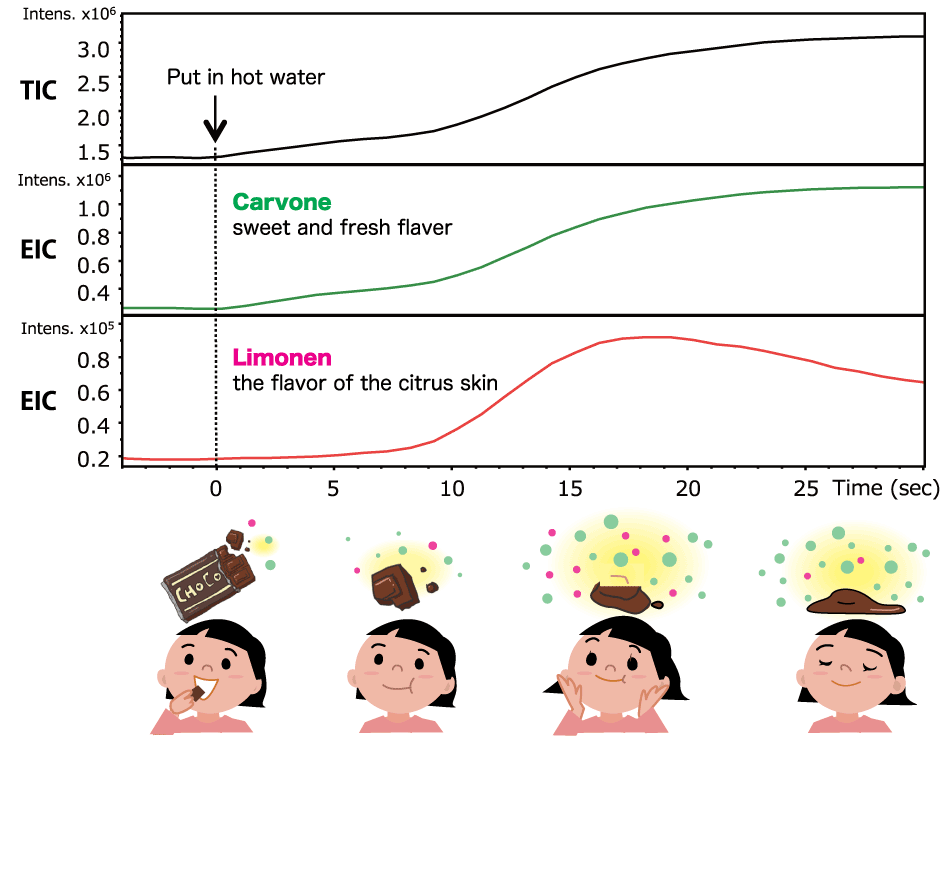 When you eat the mint chocolate, the chocolate is dissolved by body temperature and the flavor spreads into the mouth. Volatimeship provides an experimental method to measure the flavor release phenomenon in real-time.
Mint contains carvone and limonene characteristic volatile compounds. These compounds were added into the chocolate and put into the vial. The vial was placed in a hot water bath.
The carvone and limonene were detected just after boiling. The intensity of carvone increased throughout the 25 second sampling period. On the other hand, limonene suddenly increased at ~10 seconds, peaked at 17 seconds, and then gradually decreased for the rest of the sampling period.
Posters
Interested in how Volatimeship will work in your lab?
We can send you more information or run one of your samples.
DART® is a registered trademark of JEOL